Category —
Gardening
For sale: Assorted Hen and Chicks. Big assortment your choice.
$10/doz and 75 cents for any after that. Minimum purchase $10.00
by appointment only via e mail (no phone) lillysplants@comcast.net
What are Hen And Chicks?
Hen and Chicks plants are succulents and part of the Crassulaceae family. They work great for about anywhere but a lot of people place them in their rockery or surrounding other plants. We have a vary large selection of hen and chicks to choose from (colors, types, big/small etc). Email me and we can setup a quick appointment.
Read more about my hen and chicks plants here.
July 8, 2011 2 Comments
If you are looking for succulents, you found the right spot.
I have a huge assortment of both sedum, and semperviviums.
commonly known as hen and chicks. These make beautiful garden
displays if you plant in boots, old dishes, tires or a hole in the wall.
The sedum can be used as a green roof or in displays or to cover
spots. Does good in shade or sun.
These are in 4 inch pots and I also have big trays of sedum for sale.
This is a private home and I sell by appointment only via e mail. no phone.
Price for 4 inch pots(see pictures) is only $2.50 each. Miniumum sale $10.00.
Please e mail lillysplants@comcast.net to inquire or make an appt.
If you mention Emerald City Journal when you purchase you will receive
10% discount.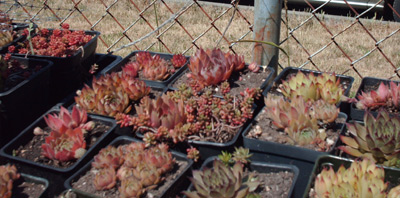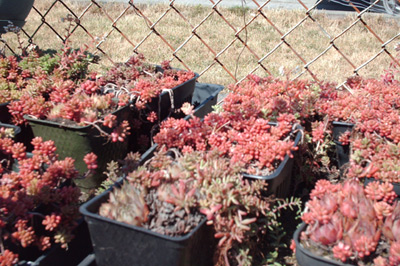 July 8, 2011 No Comments
My father just closed down is small gardening shop in south Seattle and now we have all these gardening tools in storage. We are liquidating all the gardening tools for just pennies on the dollar. Almost all the stuff is new like shovels, lawn tools, hand tools, and hanging pots. To much to list on here but our storage box is in southcenter so let know if you have a store and need to fill it up. Contact me and we can meetup to view it all. I would prefer someone to take it all but would sell just a few things at the time if I have too.
May 26, 2011 No Comments